explore the beauty of peru through the eyes of locals
Join Us On a Journey to Willka T'ika February 1-10, 2024
Willka T'ika offers the Pachamama Retreat, an ideal program for leaders and teachers of yoga, meditation, artistic and other spiritual modalities who would like their groups to experience the major highlights of Cusco, Machu Picchu, and the Sacred Valley sites, while allowing ample time for their own personal workshops at Willka T'ika. On select days this program includes professionally guided tours and ceremonies. The quality and variety of offerings in this eight-day program ensure that participants experience a magical journey to Peru.
TO DISCOVER A LUXURY RETREAT IN THE SACRED VALLEY
Willka T'ika is the perfect base for guests, with special environments to tune into the pure Sacred Valley energies and meditate or relax in the renowned Chakra Gardens. The group has options to practice yoga in beautiful, spacious, sun-filled studios, or hold special gatherings in other beautiful facilities. Additional healing treatments include solar-heated floral baths under the stars, Andean spa and massage, and crystal light therapy. Each day there is ample time to tap into authentic Andean spirituality. Your carefully chosen guide will help you experience the traditional and cultural wonders of Peru and its people. Willka T'ika is a retreat conceived, built and maintained on sustainable principles, where you will savor gourmet organic vegetarian meals, fresh from our gardens and fully relax in your garden accommodation. Take a visual video tour of gardens and see for yourself.
ABOUT OUR HOME AWAY FROM HOME
Willka T'ika, is Peru's premier luxury wellness retreat and boutique hotel and the original yoga center of the Sacred Valley — serene, sustainable and enchanting.
Renowned Seven Chakra Gardens—inspiration of the 3-time gold award-winning book Chakra Gardens, Opening the Senses of the Soul.
Vibrant, organic, vegetarian "farm to table" meals lovingly prepared by Willka T'ika chefs.
Two sun-filled garden studios for yoga, movement and large group gatherings.
The round Takiwasi music shala with a fireplace and an array of Andean musical instruments — used for group meditations and ceremonies.
The Yachaywasi library has a cozy fireplace and a great selection of English books.
Nearby hikes beneath magnificent Andean peaks in awe-inspiring Sacred Valley scenery.
Conveniently located between the ancient cities and temples of Cusco and Machu Picchu.
Staffed by 20 local Quechua farmers, Incan descendants who still practice ancient traditions
Passionate local guides who are experts in Andean culture, history and cosmology.
Unique opportunity to participate in authentic, ancient Incan ceremonies with Qero healers
With the Willka T'ika Children's Fund (WTCF) , visit an isolated mountain community to experience first hand the practice of ayni, Andean reciprocity, by supporting Quechua students.
Our gift store offers rare quality jewelry, textiles, and exclusive Willka T'ika products (such as essential oils made in our gardners). Sales support the mission of the WTCF.
Cusco Day-1
Program begins with one transfer from the Cusco airport to your lovely hotel conveniently situated off the historic Plaza de Armas. 
Cusco Day-2
Visit the vat Inkan site of Saksaywaman overlooking the city of Cusco. Continue on to the ritual fountains at Tampumachay. Participate in a ceremony to honor Yaku, the spirit of water, to open the body's chakras.. A traditional coca-leaf ceremony invites you to tap into the presence and energies of Pachamama, Mother Earth.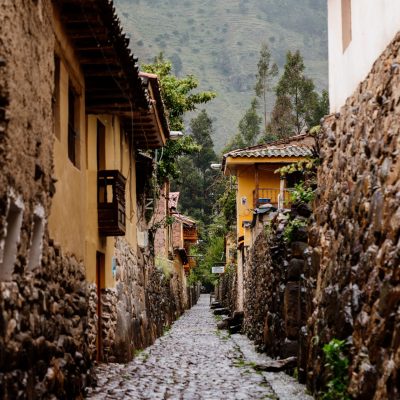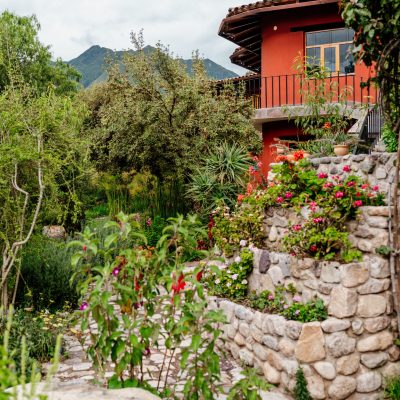 Moray & Maras Day-3
Depart for the Willka T'ika in the Sacred Valley. En route, explore the mysterious Moray Circles set amidst beautiful mountain scenery.
Fire Ceremony Day-4
This day is dedicated to Pachamama, Mother Earth, and guests are encouraged to relax or meditate in the splendors of the Chakra Gardens to complement their specific group program. Sign up for an optional 15-minute private coca leaf reading with a pakko, a Qero healer, visiting from the high Andes. Optional guided walk through the nearby Rumichaka farming neighborhood where Quechua campesinos live.
Pisaq & School Visit Day-5
A day of Ayni, or reciprocity. Drive through the Sacred Valley to a Quechua mountain school supported by the non-profit Willka T'ika Children's Fund. Since 1995, Willka T'ika has supported isolated mountain communities where few tourists visit. In an ayni exchange, the group will offer an interactive activity for the Quechua children. The warmth and heart-warming joy of the children and their openness in bringing guests into their daily lives are moments not easily forgotten.
Machu Picchu Day-6 & 7
Visit the sunlit terraces of Machu Picchu. Enjoy a fabulous guided tour of the ancient "City of Light." Experience a journey through the masculine energy temples of political and spiritual power, followed by a deep reconnection of feminine earth energies. Hike to Inti Punku, the original Incan Gateway to the Sun or to the Incan bridge.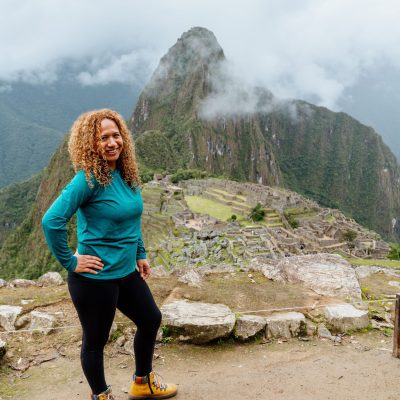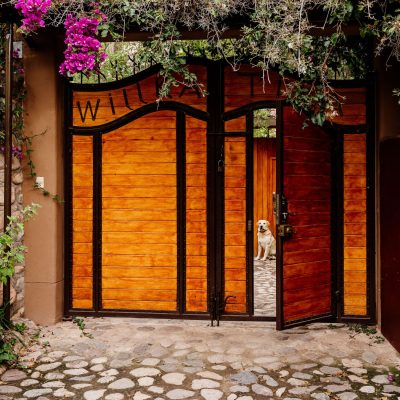 Ollantaytampu Day-8 Visit the ceremonial site of Ollantaytampu and its famous Sun Temple. Meditate in the Chakra Gardens of your choice and allow yourself time to receive the ancestral crown chakra energies beneath the 1000-year-old lucuma tree. Enjoy an Andean SPA treatment, or crystal light therapy session.
Urubamba Day-9
Choose a guided morning hike to the town of Urubamba through farming neighborhoods, visit a typical, lively Peruvian market, a highquality alpaca factory store and the famous Seminario ceramics shop.
Departure Day-10
Option for early morning yoga, meditation or a closing session before breakfast. Ideal flights to schedule depart from Cusco between 2 pm-5 p.m. Additional costs apply for an individual transfer for guests with earlier/later departures. Arrive home feeling blessed with the pure spiritual energy of your transformational Andean journey-of-a-lifetime.

LOGISTICS AND PAYMENT KEY DATES AND DEADLINES
Willka T'ika was originally conceived and is lovingly maintained as a private garden retreat center. It is open only to registered guests.
Reservation: A nonrefundable $1000 deposit confirms your retreat dates. (if for whatever reason you are unable to attend, your deposit is transferrable until 45 days before the retreat. At which time the entire fee is due).
The total cost is between Garden rooms priced at $4300 and luxury rooms priced at $5150 per person (not including airfare).
Willka T'ika's sustainable guest rooms are made from natural earth materials and adorned with local artwork.
All rooms are named for the Andean medicinal plant that grows at each room's doorstep. A variety of room configurations can accommodate up to sixty-five guests.
The spacious luxury rooms, designed using feng shui principles, include a seating area and offer mountain and garden views. The cozier garden rooms are tucked away in charming spots throughout the gardens.
Each room has its own private modern bathroom and entry to the gardens. Our welcoming Quechua staff place fresh flowers in each room, and provide hot water bottles for your bed at night. To maintain a tranquil retreat atmosphere, our guest rooms have no television sets or telephones.
Your stay includes fresh herbal teas and two delicious vegetarian meals: a buffet breakfast and an organic three-course dinner.
Garden Single
One double bed, ideal for the solo traveler. Conveniently located near reception.
Garden Matrimonial
One queen bed for a couple traveling together.
Garden Double Twin
Two twin beds accommodate two friends or family members. Conveniently located near reception.
Garden Triple
Three twin beds in a spacious room provides a comfortable retreat option.
Luxury Single
Offered with either two queen beds, or a single king. Provides an abundance of space for the single traveler.
Luxury Double
Offered with either two queen beds, or a single king. A top pick for friends or a couple to share a spacious, tranquil room.
Luxury King
A beautiful short-term home for a couple or solo traveler, and the perfect choice for a special occasion.
Luxury Triple
A combination of 3 beds allow families and friends to harmonize in Andean luxury.